The A-7 Corsair II Association's mission is to document the history of the A-7 airplane and those who flew and maintained it, to be a repository and guardian of the extensive Corsair II legacy, and to facilitate contact among former members of the A-7 community. As a non-profit corporation, our goals are to contribute to select philanthropic organizations which support our mission and to assist the many aircraft carrier and land museums regarding the display and history of the A-7 airplane. A major focus is to provide funds and expertise toward encouraging the education of America's youth in science, mathematics, critical thinking, and how the A-7 played a part in the history of Naval, Air Force and Air National Guard Aviation.
---
- THE GOUGE -
---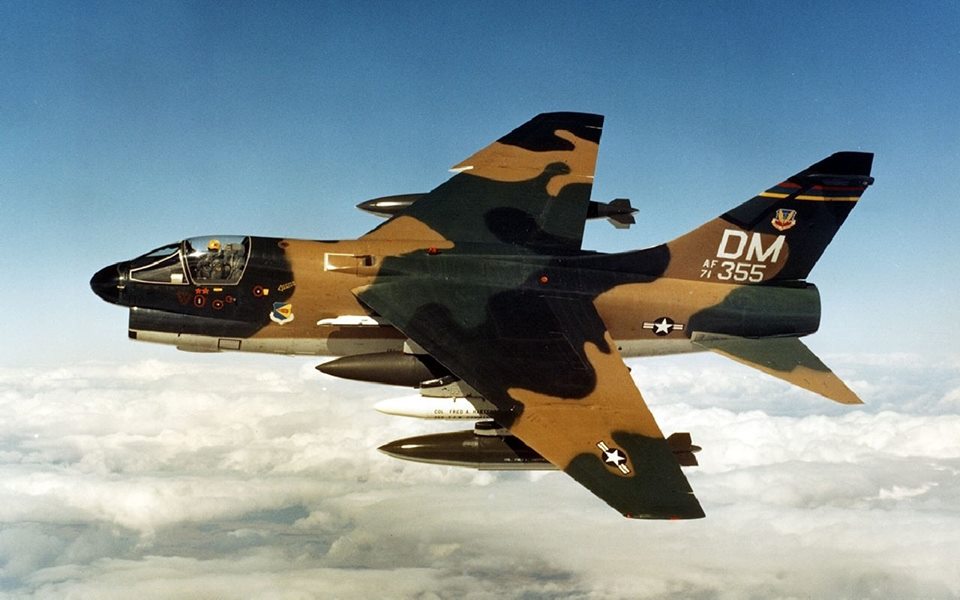 YOUR ASSOCIATION SUPPORTING SCHOLARSHIPS
​FOR USAF/ANG MEMBER RELATIVES!
The A-7 Corsair II Association is pleased to offer two $1500 scholarships to relatives of Air Force and Air National Guard members of our Association. One scholarship will be awarded to a student pursuing a degree in a STEM field (Science, Technology, Engineering or Mathematics), and the other scholarship will be awarded to a student pursuing a degree in any field. Interested students should fill out the application found here.
​
All completed applications must be emailed not later than 20 April to Sheree Wolf at shereewolf@comcast.net, or postmarked by 18 April and mailed via snail mail to Sheree Wolf, 1918 S 15th Cir, Ridgefield WA 98642. Scholarship winners will be notified by 1 May.
---
MISSION ACCOMPLISHED!
A-7 Kiosk Installed at the National Naval Aviation Museum in Pensacola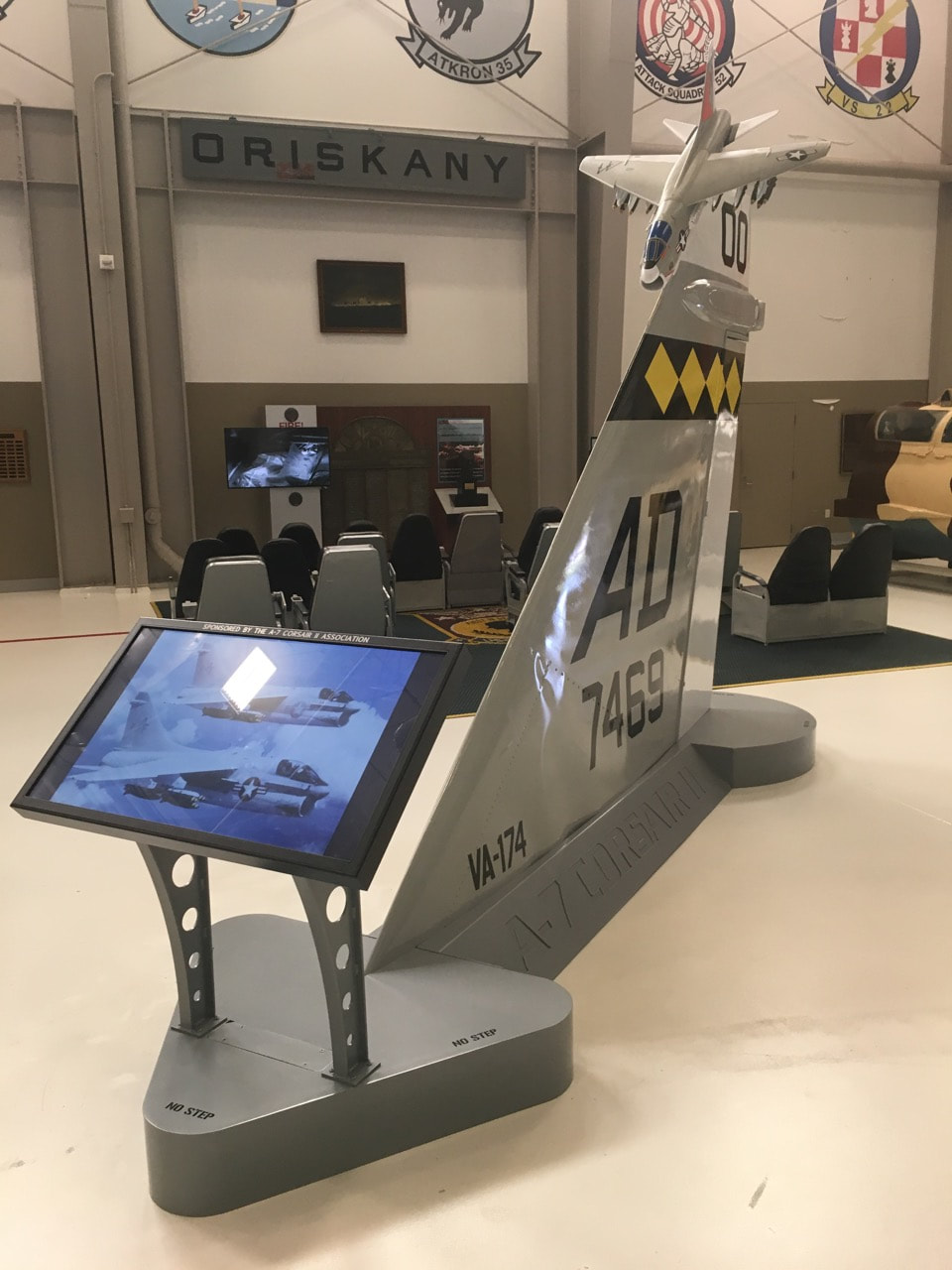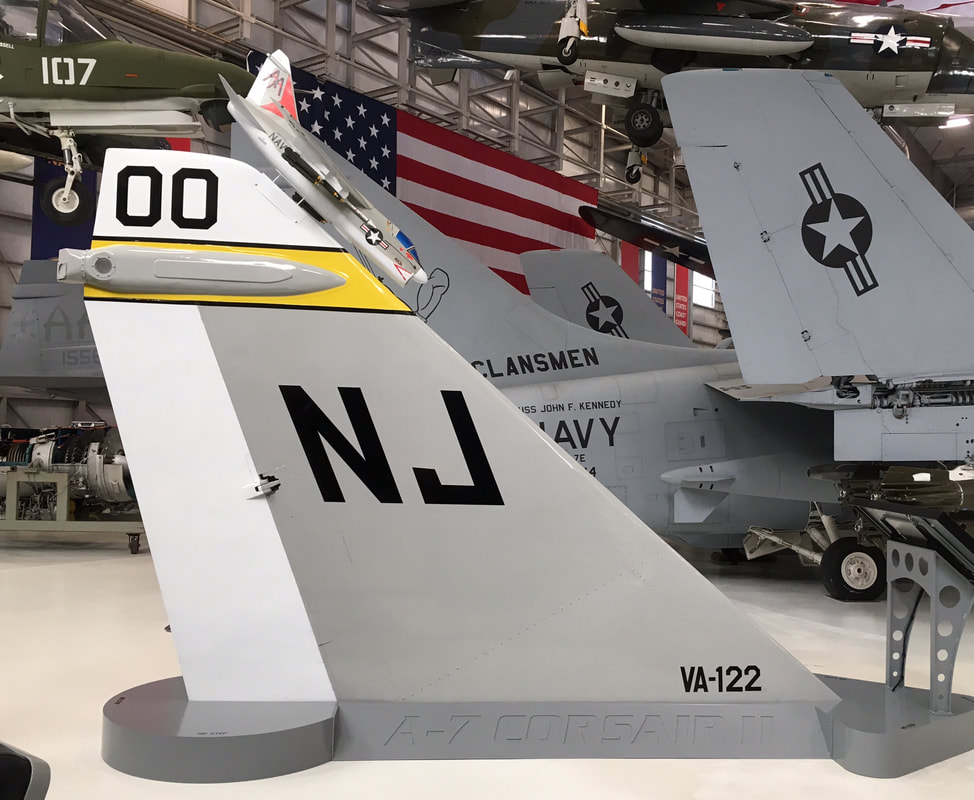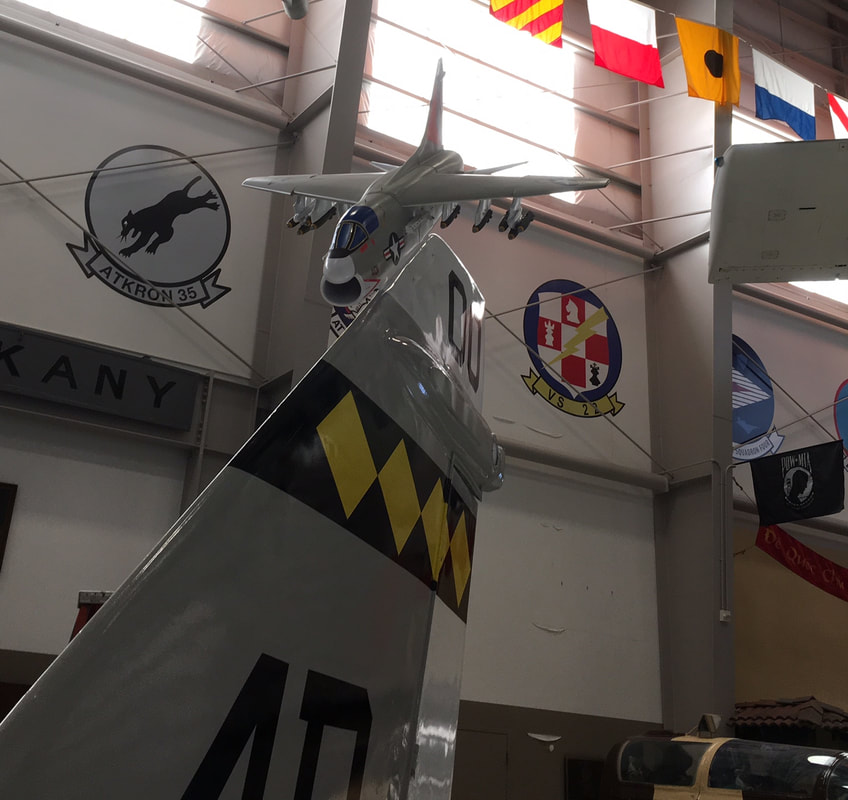 November 8th, 2017 was a banner day for the A-7 community. Folks gathered at National Naval Aviation Museum for an evening that surely strengthened the bond of our brotherhood, and brought back a flood of SLUF memories.

The evening started with the Museum enshrining Chance Vought in their Hall of Honor. From there, Officers and Members of our Association unveiled our interactive A-7 kiosk...a fixture that your donations and support made possible. The evening concluded with the retirement ceremony for our own Mike "Lobster" Fitzgerald, who stepped down as Chairman of the Board of the Naval Aviation Museum Foundation.

We could wax poetic about the details, but instead invite you to view the video posted below which will present the November 8th festivities better than words could!

---

HAVE YOU PAID YOUR DUES YET?

​Your membership dues help us to fund scholarships and other valuable initiatives. If you've not yet renewed your membership, please do so today!

Pay your dues here.

---
The A-7 Corsair II Association - Types of Membership

MEMBER: Open to all aviators who have flown an A-7 in the capacity of pilot-in-command, as well as all former officer and enlisted personnel who, at any time, served a tour of duty in a squadron which flew the A-7 Corsair II. Membership is also open to any persons who have served in a capacity of providing direct support to an A-7 squadron (e.g., civilians providing contractor services to the squadron at their home base, or while deployed).

ASSOCIATE MEMBER: Granted to corportations or otherwise ineligible persons who are sponsored by a Member, and are accepted by the Board of Directors. Associate Members enjoys all membership benefits except for voting privileges.

Click here to be taken to the Membership Application page.